STRENGTH
De Strength les is een mooie aanvulling op de WOD (Workout of the Day).
Tijdens deze lessen werken we vooral aan de kracht. De lessen hebben elke week een ander thema. De thema's welke steeds terugkomen zijn: Lower Body, Upper Body en Full Body.
De intensiteit bepalen we vaak door middel van beweegtempo's, supersets en bepaalde RPE's (Rate of perceived exertion). Hierdoor weet je precies wat de juiste inspanning is.
Merk je dat je op een bepaald onderdeel wat extra kracht kunt gebruiken? Dan is de Strength les zeker wat voor jou!
PLAN JOUW GRATIS PROEFLES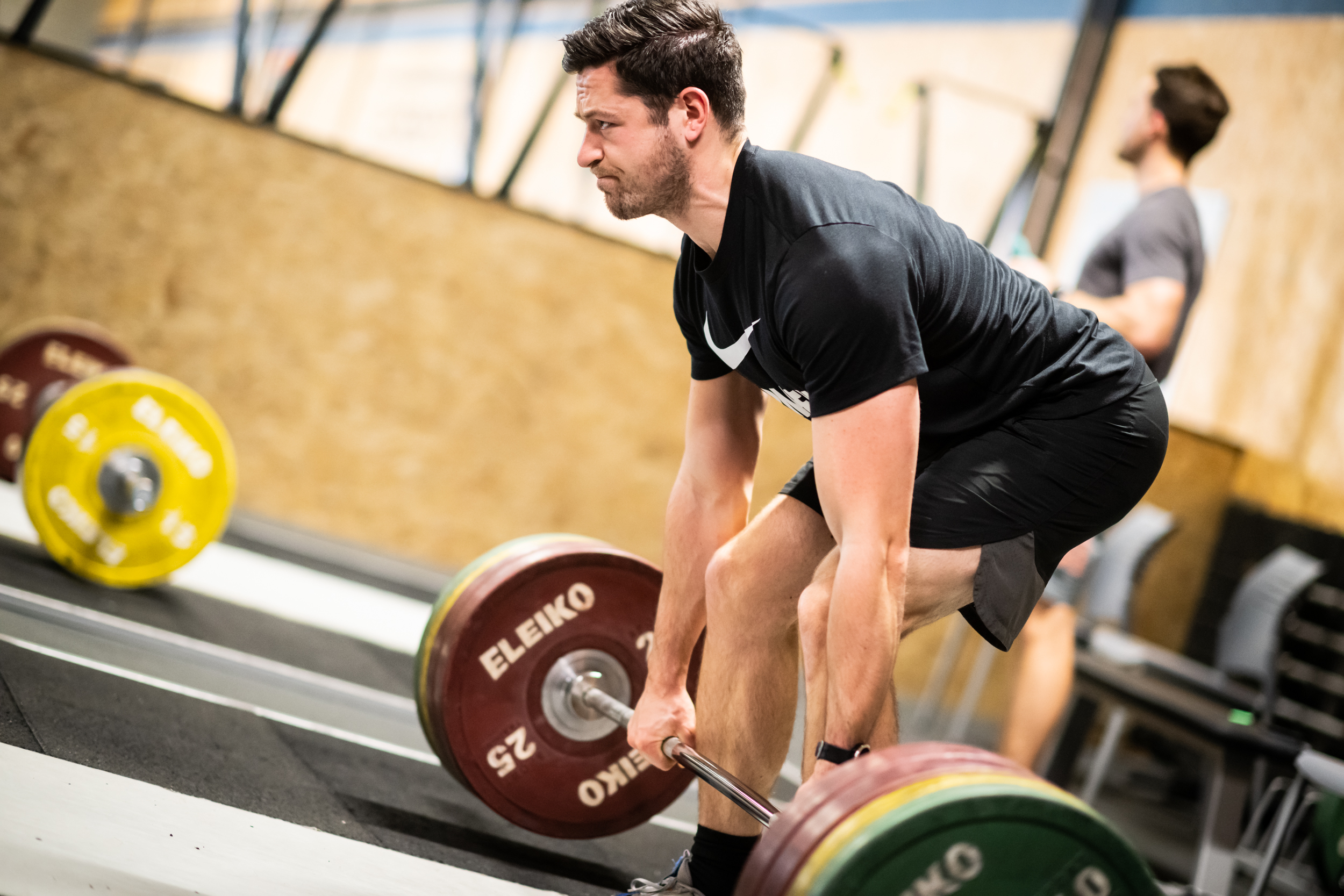 STRENGTH
Kracht is een belangrijk onderdeel binnen CrossFit. Het is meetbaar, het is oneindig en met de juiste kracht kan je zo goed mogelijk bewegen.
Door middel van een goeie balans in kracht en techniek blijf je ook zo veel mogelijk blessure vrij.
Kracht opbouwen heeft ook veel tijd nodig, daarom adviseren wij ook om extra tijd aan kracht te besteden. Hiervoor hebben wij ook de Strength les toegevoegd aan ons rooster.
ACTIE BUTTON